Other Services
Look up our services and choose the one that suits your needs. We've got you covered!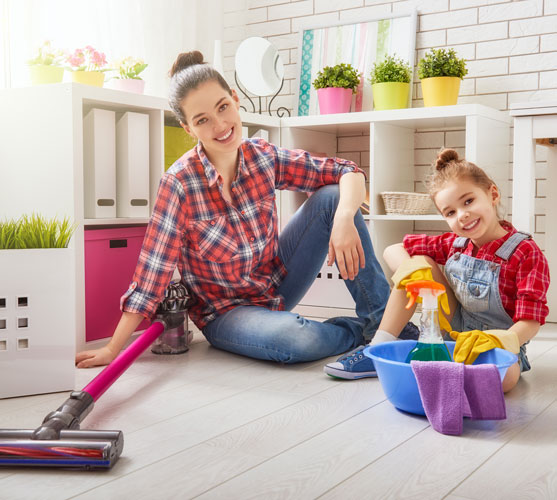 We have known this company for more than two years and the service provided by them has been absolutely professional. Wish them all the best!
Maisy Lington
NW3 West Hampstead
I was doing a research to find out a good cleaning company, but none of the companies in internet attracted me. A friend of mine recommended these people to me and that was how I started to use their service. They are really nice and extremely professional!
Jonatan Spark
N17 Dalston Kingsland
This company was recommended by my neighbors couple of years ago and since then they have been providing to my family really good service. Whatever we need-they are always there!
Elli-May Jonson
SW17
My house looks clean, shiny and much brighter than ever thanks to London Clean Professional!
Elaine Jones
E15 East London
Lots of freshness and cleanness in my home since I met you, guys! Wish you all the best with your business!
Martin Wisbaden
Tower Hill
Well done to the professional team from London Clean Professional! My house is totally different now in comparison to what it was before I moved in! Thanks a lot!
Nicola Staglieri
SW7 South Kensington
Very good service, our cleaner is always professional and accurate!
Samuele Motta
Great service, very efficient and always very high standards! Valentina seems to treat her employees well.....which is the main thing as far as I'm concerned!
Edward Hooper
Professional Clean have always tidied and cleaned my house to a high standard and made themselves available at short notice for quick emergency cleans (after dinner parties or before visitors).
Halina Wielogorska
What a great cleaning service from Valentina and especially Veni. Veni cleans on a Friday and cleans my house like its her house, she is very thorough and always goes the extra mile to help me around the house. I would highly recommend these ladies who are trustworthy, honest and very good at their job. You're an amazing company!
Alexia Ispani
I have been using Valentina's company services for over 6 months and I have been extremely happy with the outturn. Cleaning is thoroughly impeccable, very flexible on specific demands, and very proactive. Valentina has proved to be very reactive on last minute requests which has been very much appreciated. In sum, to me it is a no brainer, go for it!
Francois Cabau
I have been using London Clean Professional Ltd for around five years. I have been very happy with the service, very professional, always on time and most importantly very good cleaners! I would definitely recommend.
Will R
For over 2 years now we have used the services of this company. We have always been extremely happy with the result. They are reliable and totally trustworthy. We would happily recommend their services to anyone.
Philip Kemp
We have been using London Clean Professional for several years and now and we have always been extremely happy with their services. Really high standards and Valentina is always ready to help when necessary. I would not hesitate to recommend London Clean Professional to anyone who needs a cleaning service.
David Young
I have been using London Clean Professional for a year now and I highly recommend the company! I have an apartment in London and reside abroad, so I often work with the team for regular cleaning and end of the tenancy sessions as well. Valentina is my main contact person and she is just wonderful! Her professionalism and excellent service is above and beyond my expectations. I will recommend the firm to anyone without hestitation!
Lisa Vo
The service i've received from London Clean has always been of a high quality.
Patrick Schrijnen
I've been using their service for 3 years now and I would recommend it to anyone looking for regular or adhoc cleaning service. English may be a second language to the cleaners, they do understand very well the tasks that have been given and do check with you if things were not clear. The staff are always reliable, polite and does the job very well for a reasonable fee.
Angella Leung
Valentina and her girls are a great team. Very reliable and trustworthy. They are very thorough and always do a great job. I love coming home from work on Fridays to a bright clean flat.
Billie MIddleton
London Clean Professional provides a quality and reliable cleaning service of trustworthy cleaners who are guaranteed to come regularly all year round. Not only is the service efficient but all the cleaners I have had (as I regularly change timings) have always done a good job without having to explain everything to someone new. Great service and highly recommended
Kavita Sodha
I have used Professional Clean service many times and every time Valentina has sent me very reliable and efficient cleaners. Although I do not have a regular cleaner, I occasionally need a cleaner at last minute and I have always been able to get one from this company. Also, Valentina makes sure her cleaners understand English, and understand the requests I have. I recommend this service highly. I have recommended it to several friends. It is reliable, efficient and cost effective and trustworthy.
Nicola Cosgrave
Very professional, very convenient as we can pay by bank transfer at the end of the month. trustworthy and helpful
Ines Ouansafi
We have used London Clean Professional for nearly 2 years and couldn't be happier with the service. We have a large and busy household and needed a cleaner or cleaners on a regular basis. Valentina and her team are prompt, fast and very thorough. They respond well to suggestions and requests and are flexible in emergencies and for special events. We are also happy that the company is part of the ethical company organisation and that the team are paid a fair wage. I have recommended Valentina and her team to friends and will continue to do so in the future!
Brian Curran
The company offers a really high standard service! I highly recommend London Clean Professional Ltd. to everyone who needs cleaning.
DILYANA ANDROVSKA
Valentina and her team are fantastic. I have been using their cleaning services for over 4 years and have always found them trustworthy and hardworking.
Nick Broadway
Love Valentina and the cleaners. Always came on time and did great jobs. Highly recommended!
Jeanine Y.
Valentina had a cleaner for me in no time. The assigned lady is wonderful and does an amazing job! It's so good to be able to thrust in someone and come back to a perfectly clean home.
Patricia Trentin
As GRED Global, We have been working with Valentina and her team (London Clean) for almost 6 months and always received a good communication, fast solutions, rapid bookings and a very good results in return for our professional cleaning needs. I would highly recommend them to anyone looking for a trusty, efficient and a good cleaner! Thanks Valentina & London Clean team! Keep it up ladies!
Meltem Turker